A safari isn't a passive experience, it isn't just about viewing endless wildlife and breathtaking landscapes.
Your heart and soul become one with magnificent creatures, nature and all it's inspiring beauty and wonder.
Surrounded by the charm and drama of the planet's greatest show on earth, every up close and personal angle is unique
and each memory personalised.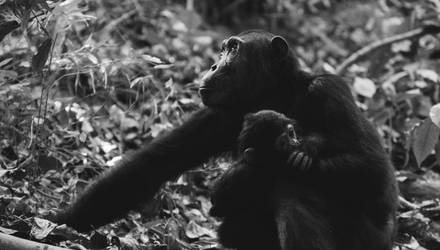 Chimp Tracking in Mahale
4 Days
Spot chimpanzees in their natural habitat deep in the Mahale Mountains National Park. To get there, take a traditional boat along the shoreline of Lake Tanganyika with the Mahale Mountains rising from the beach.
View Trip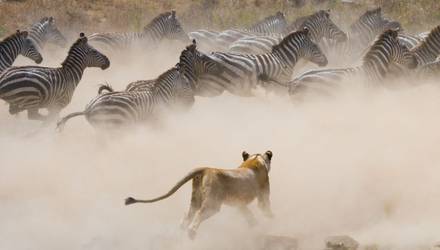 Walking Safari, Wildlife and Culture
7 Days
Explore some of Tanzania's most famous national parks to see a variety of wildlife. This trip is perfect for wildlife enthusiasts as you visit a variety of locations for maximum wildlife-spotting opportunities!
View Trip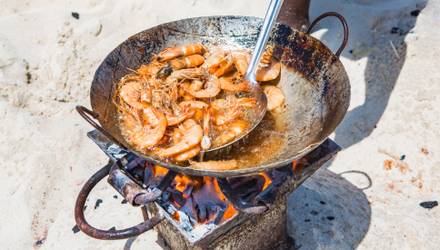 Bush to Beach Safari
8 Days
Combine incredible wildlife experiences at Tarangire National Park, the Serengeti and Ngorongoro Crater with a relaxing beach stay on the beautiful exotic island of Zanzibar.
View Trip
SUPERB SAFARIS FOR MEMORIES THAT LAST A LIFETIME
MEMORABLE SAFARIS
Tanzania's diverse landscapes give visitors an iconic safari experiences and surprises that defy the imagination. Enjoy lunch by a hippo pool, spot massive herds of elephants in the wild, witness lions teaching their cubs to hunt and search for beautiful, evasive leopards. Alternatively, simply sit back and revel in the incredible procession of wildlife wandering past your private veranda during a Savannah sunset.
Calving season in February and March presents nature's most dramatic form of life and death, where opportunistic predators eagerly await a less challenging feast. Mating season in April and May shows tens of thousands of feisty bulls proudly compete on the Central Plains. In July and August the herds anxiously avert hungry Nile crocodiles who have patiently been waiting for months for this thrilling crossing of the Mara River into Kenya.
OUR GUIDES & CHEFS
 All our guides are proficient in English, and upon request we are able to arrange translators. With an unrivalled passion for their jobs and this country their enthusiasm for wildlife will inspire travellers. They are extremely knowledgeable about the country's flora and fauna and are an incredible source of information and education about life in East Africa.
Our specialty bush chefs are very talented, producing incredible feasts under the Savannah skies, and are certainly able to cater for any special meal requirements.
TAILOR-MADE EXPERIENCES
Choosing a partner and perfect itinerary can be overwhelming, our years of experience, client feedback and extensive network of industry contacts allows us to be a wealth of knowledge and resources for you. We can plan traditional camping trips or more comfortable luxury tented camps and rustic lodges to create the perfect itinerary.
You can let us know the style of trip, ideal timings and budget and we will work with you in creating the perfect itinerary to give travellers memories that will last a lifetime.